Digital Event Support
We provide an end-to-end solution for planning and hosting both virtual and hybrid medical scientific events, customized to your branding objectives and key message.
Speaker and Scientific Endorsement Partner Recruitment: Our wide network of both international and local KOL clinicians and medical educators helps us recruit high quality speakers and panel moderators for your event. Our large network of local HCOs including medical associations, hospitals and university partners enables us to find an official scientific endorsement partner for CME certificate issuance or simply to add more credibility. 
Participant Recruitment: Our large omnichannel network of captive HCP members enables us to promote the event effectively to your target HCPs and maximize attendance rates through a series of communication activities.
Post-Event Support: We provide detailed analytics on the event visibility and attendance and also help you deliver follow-up content to reinforce your key message and maximize recall.
While we pride ourselves on providing an end-to-end hybrid / virtual organization solution, we can add value to your own inhouse webinar by showcasing it to a larger audience of HCPs.
Using our large captive member base of clinicians reachable across multiple digital channels as well as our expertise in external HCP recruitment, we can help greatly amplify the reach of your in-house awareness-building initiatives so that you end up with a far higher number of participants.
Targeted Digital Content Delivery
We can help you prepare and distribute medical scientific content including clinical trials data, clinical study and journal paper summaries, treatment guidelines and drug details through your target HCPs in our network through a variety of digital touchpoints including our own smartphone application, closed communities hosted on popular third party social media platforms and daily messaging applications as well as through more conventional digital channels like email.
Through our omnichannel approach, we are able to maximize HCP reach, engagement and message reinforcement. 
Our specific services include:
Social Media Posts
Email Campaigns
Mobile Messaging Campaigns
Before we start any campaign, we would do a "list-matching" exercise to see how many of your target HCPs are in our network. Content distribution to your target HCPs who are outside our network could also be achieved through creation of dedicated "spaces" or temporary "data containers" wherein you are the sole owner of the HCP data. 
Our team of medical writers and editors can help create content for you or adapt the content that is produced by your in-house medical affairs or marketing teams. Any content creation or adaption by us for your campaigns will be fully aligned with your internal compliance norms and content policies.
Private Communities
One-way digital communication from Pharma to clinicians is a thing of the past. Clinicians now expect to have conversations with pharmaceutical companies even when they are not interacting with medical representatives. Furthermore, clinicians learn from each other now more than ever and tend to trust what they here from their peers more than what they hear directly from pharmaceutical companies.
Medisetter can create a branded private community for you to engage with your target HCPs and facilitate peer-to-peer discussion around your key scientific message or clinical data. This community will come with a typical social networking-type interface and user experience to help foster real conversations between your MRs / MSLs and HCPs.
We will help recruit members into the community through our own network as well as from your list of target HCPs. All communities will come with a full set of moderation tools and adverse event report monitoring features to ensure compatibility with your compliance policies and risk management protocols.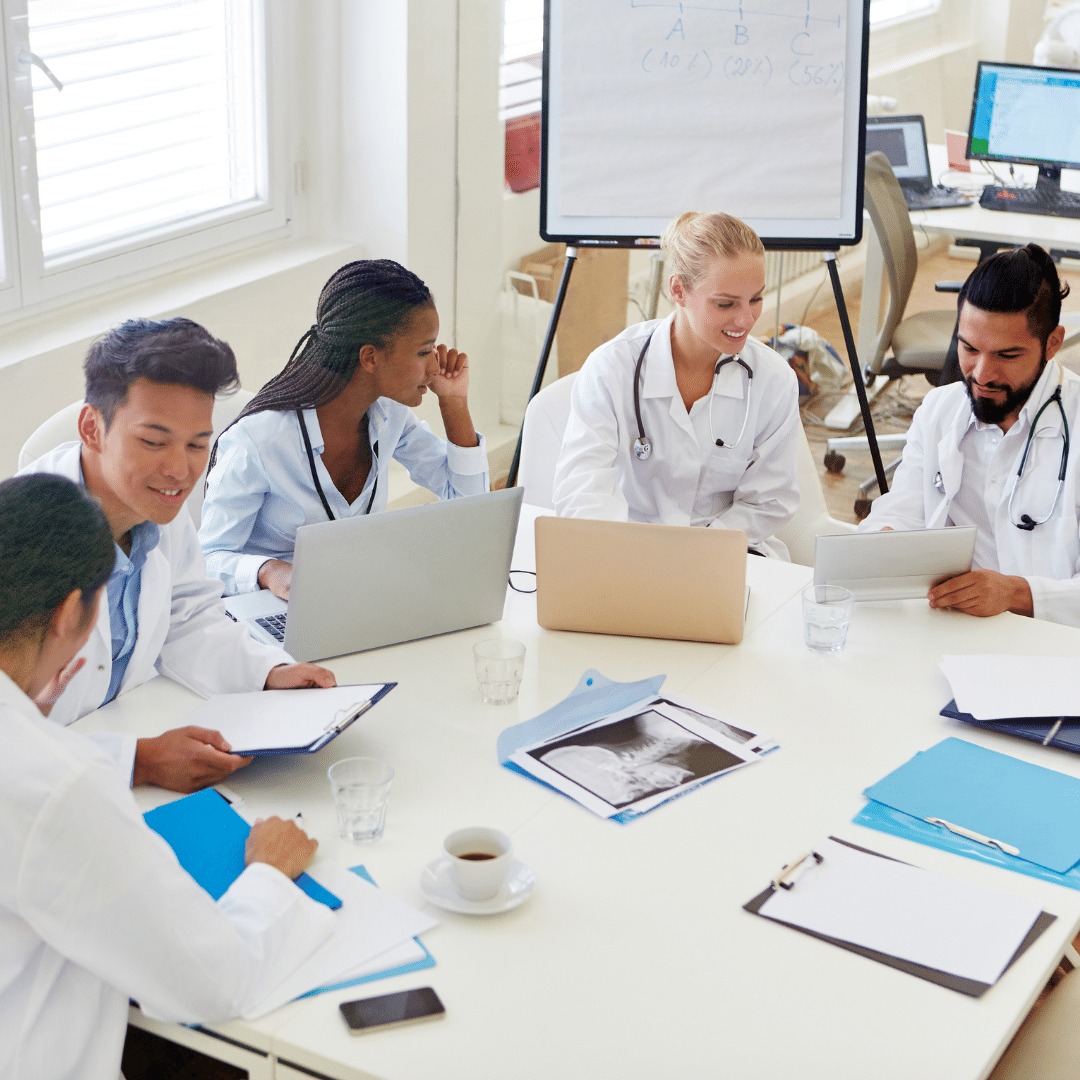 Why Create a Private Community of Your Target HCPs?
A Private Community  is a private, exclusive digital community branded in your name and hosted on our web platform into which we recruit your target HCPs and give you an opportunity to have continuous conversational engagement with these members through content and moderated discussions.
"In a five-year longitudinal study of surgeons who were treating women with breast cancer….using Medicare data, researchers found that when 'early adopter' doctors began using somewhat controversial MRI and PET scans, peer physicians were twice as likely to begin using the test, too"
Kevin Kruse, 'Great Leaders Have No Rules' Modern Pharmaceutical Marketing Is About Two-Way Conversations With Doctors, Not Delivering Uni-Directional Messaging To Doctors
HCP Market Research
We can help you conduct market research of HCPs using our large member base and multiple touchpoints. We are an authorized partner of IPSOS, a renowned multinational market research firm. Our market research offerings include the following:
Questionnaire design and development
Survey distribution via multiple digital channels
Survey results compilation and presentation
We are also capable of organizing in-depth interviews (IDIs) and focus groups for the purposes of gathering deeper insights. 
We are not experts in designing complete market research studies. Our strengths lie in distribution / participant recruitment as well as data compilation and analysis. However, if you need an end-to-end market research service from research design to execution and data analysis, we can tap into the deeper market research expertise of our partner IPSOS or other specialized market research firms that we collaborate with on a regular basis. 
HCO Partner Recruitment
Working with officially-accredited Healthcare Organizations (HCOs) is a regulatory requirement in Vietnam and many other countries in Southeast Asia when it comes to organizing official Continuing Medical Education (CME) events or distributing certain types of scientific content to HCPs. Even in cases where HCO endorsement is not required, having a scientific endorsement partner adds credibility and makes your content more trustworthy in the eyes of HCPs.
Whether you need to find a partner HCO for scientific content endorsement, CME event organization or patient education, we can tap into our expanding network of partner HCOs to help find you a suitable collaborator. We work with the following three main types of HCOs:
Medical Associations / Societies
Tier 1 Hospitals
Accredited Medical Universities