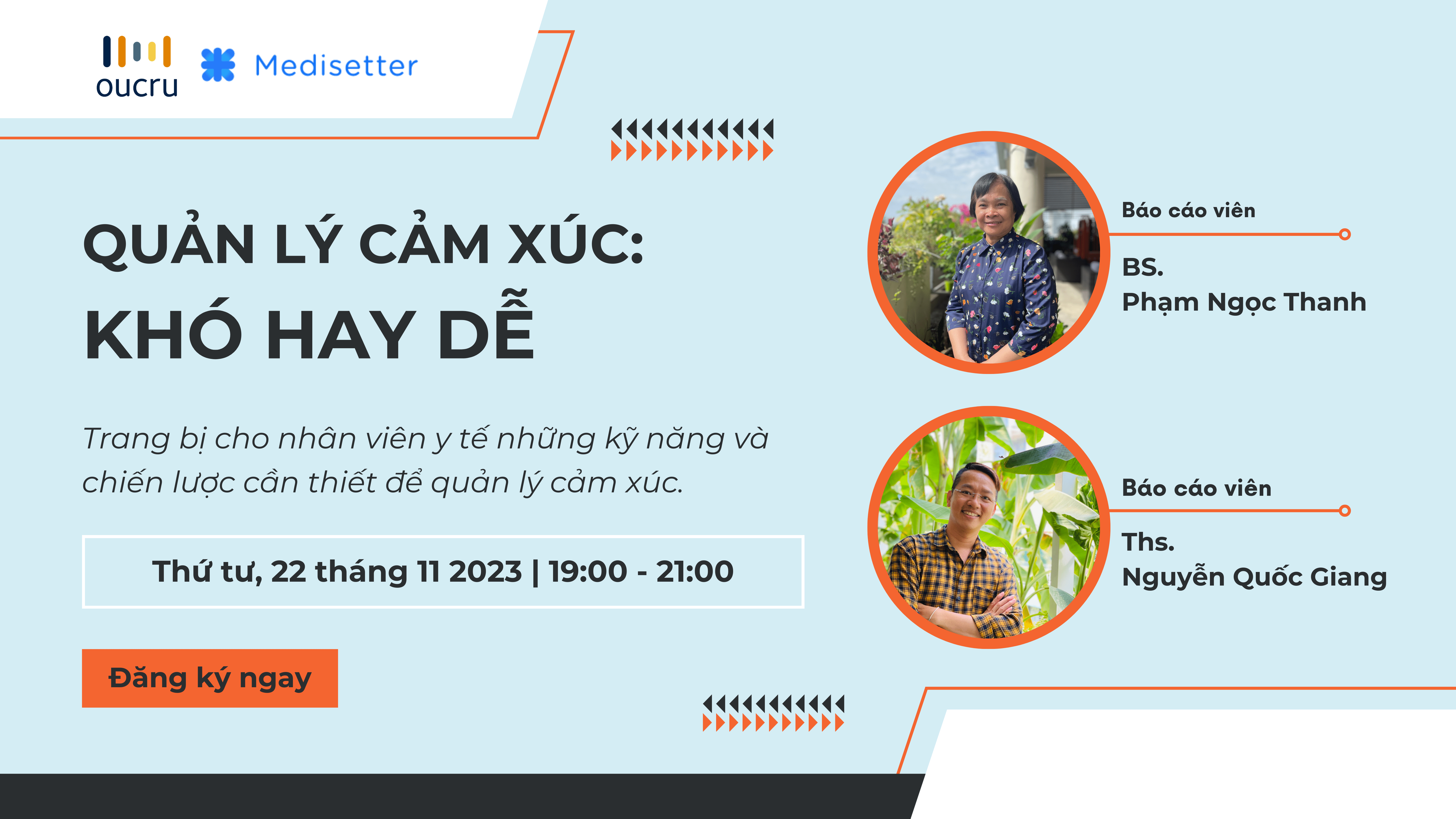 Emotion management: Difficult or easy
Healthcare workers face unique and often emotionally challenging situations in their daily work. The ability to effectively control and manage emotions is important not only for personal health but also for providing the best possible care to patients. The training session was led by experts from OUCRU, aiming to equip doctors with the necessary skills and strategies to regulate emotions at work.
Speaker:
Dr. Pham Ngoc Thanh – Former Head of Psychology Department, Children's Hospital 1, Ho Chi Minh City

MSc. Nguyen Quoc Giang – Master of Social Work, Asian Social Institute, Philippines.
Date and time: Wednesday | November 22, 2023, 19:00 – 21:00
Registration link: https://forms.gle/VgAjzSXN91WFGSt88