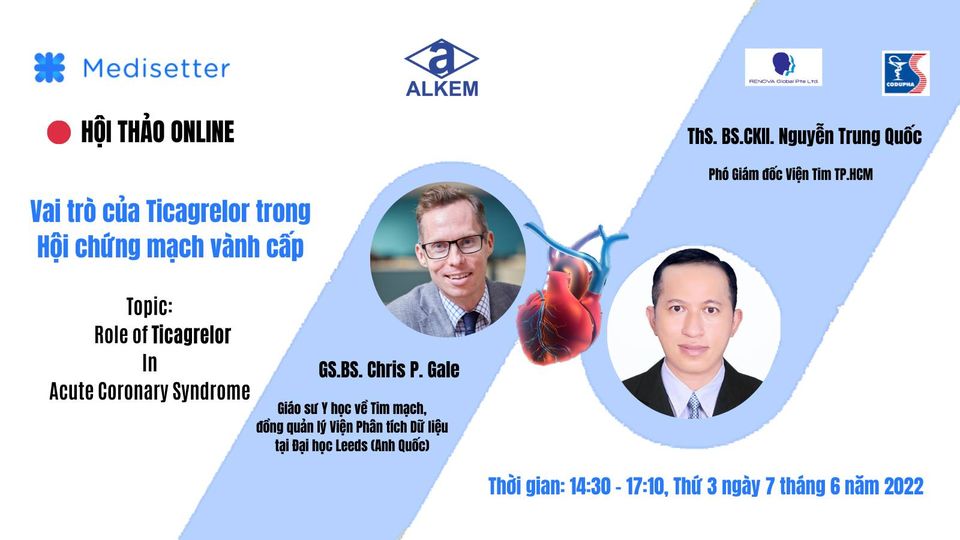 CASE STUDY: SPONSORED VIRTUAL PANEL DISCUSSION FOR A CARDIOLOGY DRUG LAUNCH
Overview: Medisetter collaborated with a leading global branded generics company to build awareness among Vietnamese Cardiologists about the emerging role of Ticagrelor in clinical practice today based on the latest clinical evidence, with a specific focus on its role in prevention and management of Acute Coronary Syndrome.
Our Scope of Work: Medisetter ran a multichannel campaign, generating ~2,400 instances of engagement across all its social touchpoints, and an average open rate of 20% across its 3 email campaigns.  The key content delivered to our members included the event description and agenda,  detailed speaker biographies, registration instructions, event reminders as well as post-event reporting. We also ran a campaign to reinforce the key message and measure recall and intention-to-prescribe a few weeks after the event.
Outcome: There were a total of 323 attendees implying an impressive attendance rate of ~53%. The feedback poll conducted at the end of the event revealed that 82% of the attendees were enthusiastically willing to recommend the webinar to their colleagues. A survey of attendees conducted a few weeks after the event revealed a tangible improvement in brand recall but also that more activities were needed to translate the higher brand awareness into prescription intention.
Key takeaways: the recipe for success on such medical scientific webinars is a combination of an interesting topic, attractive format and effective promotion campaign. Vietnamese HCPs are attracted by a panel discussion format between international and local KOLs, which can provide them a multidimensional perspective across both international best practice and local clinical experience. A multichannel promotion campaign with follow-up activities helps to maximize HCP access, reinforce the scientific message and build a loyal following of target HCPs.