Lasting beauty is something we all aspire to and thanks to the medical advances in recent years, there are several treatments nowadays that help you get there. While these treatments and procedures may often cost a fortune, there are other cheaper and safer ways to achieve your beauty goals that seem to be going unrecognized.
The long lasting way of achieving naturally beautiful skin and hair is through the right diet. We are talking about superfoods. These food items are not just good for internal health but can also have a tangible impact your external appearance.
Unlike medical procedures which provides quick results, inclusion of superfood in your diet can take a while to have a visible impact but can provide long lasting results, that too without potential side effects.
What are superfoods?
Superfoods refer to a set of fruits, vegetables, grains that are rich in a variety of nutrients such as vitamins, minerals and proteins, which are not only responsible for overall wellbeing but also play a role in promoting good skin and hair. Superfoods are rich in antioxidants too which are well known for helping the body fight against diseases as well as reduce signs of aging, as proven by numerous studies.
Read on to learn about a set of superfoods that must be included in the diet to help achieve the clear, glowing skin and beautiful tresses that you long for.
Superfoods for your skin
Eggs
Eggs are a rich source of protein as well as biotin. Biotin is an essential B vitamin which helps protect against dry skin and helps achieve glowing skin. The protein helps in repair of damaged tissues and growth of new tissues. A "must include" in the diet.
Green tea
This truly goes a long way in helping you achieve the perfect glowing skin for years to come. It is rich in antioxidants which help fight aging while also providing protection against sun damage and skin cancer. Green tea is also rich in vitamins.
Avocados
This superfood has now gained much popularity. Avocados are rich in omega 9 and poly and monounsaturated fatty acids which help repair damaged skin cells and keep the body hydrated and fresh. They are also rich in antioxidant carotenoids which help fight against aging as well as helping in maintaining the elasticity of the skin.
Artichokes
This vegetable contains the flavonoid silymarin which helps keep the liver problem free and helps reduce blemishes and breakouts. They are rich sources of Vitamin C, a nutrient that helps in collagen synthesis and also fights aging. The leaves of artichokes are rich in cynaropicrin, a chemical which helps fight skin damage caused by UV rays.
Wild salmon
This delicious fish is rich in omega-3 fatty acids which play a big role in the production of collagen by activating the proteins needed for collagen synthesis. They help keep the skin wrinkle-free, free from fine-lines and dark spots. Salmon also contains astaxanthin an antioxidant that neutralizes free radicals and improves skin elasticity, as well as reducing acne.
Bell peppers
The benefits of this vegetable may actually come as a surprise for many. This is a rich source of vitamin C and as a matter of fact, richer than oranges. While oranges contain 12.6 mg of vitamin C per ounce, yellow bell peppers contain over 50 mg per ounce, red ones contain 35.8 mg per ounce and green bell peppers contain 35.8 mg per ounce.
Vitamin C is an essential nutrient which helps in collagen synthesis as well as immune system function which, in turn, helps promote a clear complexion. Vitamin also helps protect the skin against damage caused by UV radiation.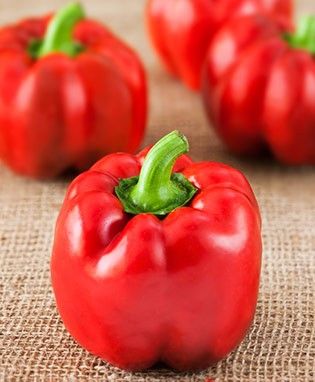 Quinoa
This supergrain is an increasingly common ingredient in Western salad bowls. Quinoa can reduce signs of aging, help reduce pigmentation problems and also help soothe redness and breakouts with a noticeable reduction in the occurrence of pimples over a period of time by reducing sebum (oil) production. It also promotes skin elasticity.
Superfoods for your hair
Wild salmon
Besides being of great importance for good skin, salmon is essential for healthy hair growth. It is a rich source of protein which promotes hair growth and is rich in omega-3 fatty acids which are responsible for keeping the scalp hydrated and supple, a lack of which can cause dull-looking hair. Salmon can prevent hair loss too.
Nuts
Nuts like almonds, walnuts, cashews are rich sources of proteins, vitamins, minerals that promote hair growth while also reducing hair loss, leading to thicker and fuller hair.
Sunflower seeds
These are packed with a number of nutrients such as zinc, protein, potassium, Vitamin E, iron, biotin and many others which can promote hair growth and improve the health of hair.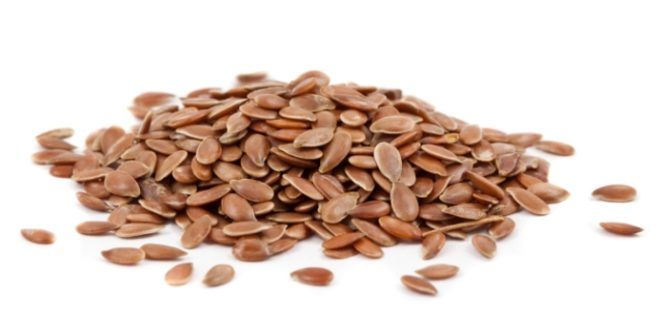 Green leafy vegetables
"Eat your greens" as mama said. Green, leafy vegetables are a well-known source of iron, an important nutrient which helps to promote hair growth and prevent hair loss. A lack of iron can prevent enough blood reaching the hair follicles which can make the hair weak, leading to hair loss. Hence, green leafy veggies are a must for healthy hair.
Flax seeds
This are essential for healthy hair. They control the pH level and oil production in the scalp while soothing the scalp. Vitamin E in flax seeds prevent scalp damage, premature graying and promote healthy hair growth by nourishing the hair follicles and hair shafts.
The omega-3 fatty acids in flax seeds reduce hair damage, hair loss, promote hair growth and improve hair elasticity. Flax seeds also help prevent eczema and dandruff of the scalp.
Dark chocolate
Dark chocolate is known to reduce stress hormone levels, as a result of which there is a reduction in hair loss caused by stress. Dark chocolate is also rich in zinc, iron and copper which help to improve oxygen supply and blood flow to the hair and contains a wide range of powerful antioxidants which can protect the hair from free radicals and UV damage.
Remember, though, that your average bar of dark chocolate is often also full of sugar which does a lot of damage to the skin and hair – so, remember to pick the right source of dark chocolate.
Why should you bother with Superfoods when you have a plethora of cosmetic skin and hair treatments out there?
Superfoods are easily available in most supermarkets and can be added or substituted into your regular diet. Even if inclusion of these super foods in your diet increases your monthly grocery bill, it will take several years for this additional expense to add up to the upfront cost of most invasive cosmetic procedures or treatments.

The results are more long lasting since the improvement occurs from within the body.

Unlike treatments or procedures, following a healthy diet comes with no side effects and risks.

Superfoods help promote overall wellbeing, boosting your overall quality of life.
UPTO 13% OFF ON PLASTIC SURGERY AT YANHEE HOSPITAL, THAILAND