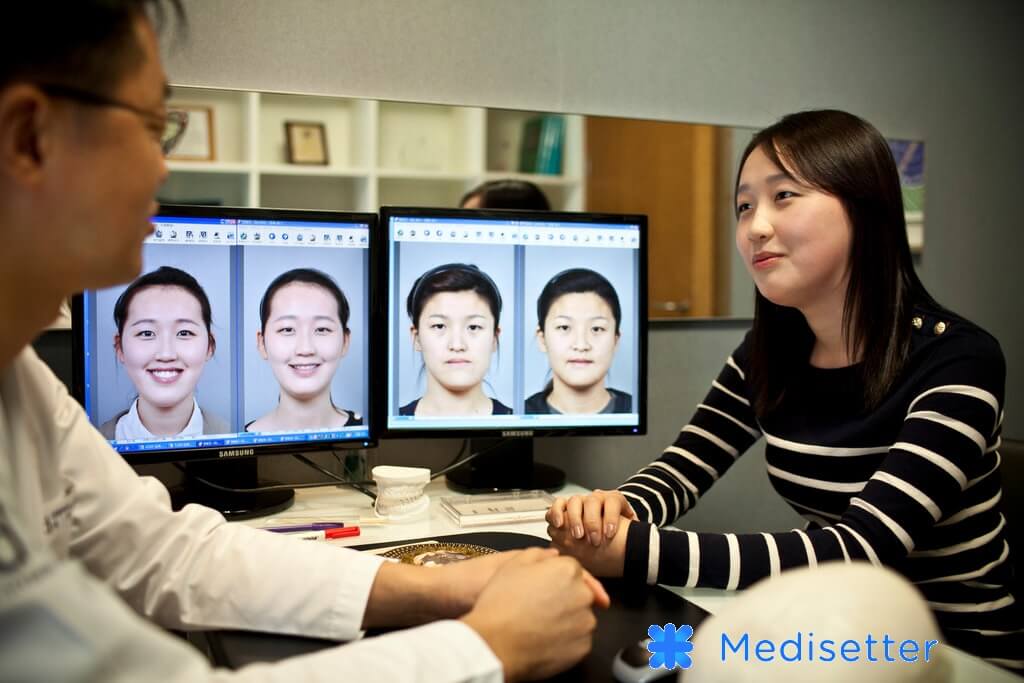 The quality of medical treatment in South Korea is among the best in the world. Period.
For Asians seeking medical treatment outside their country of residence, Singapore, Thailand and – to some extent – Japan have long been preferred destinations. South Korea has been the mecca for plastic surgery but never really featured in the popular imagination when it comes to treatment of real medical conditions. According to us, South Korea is the best kept secret in the world of medical travel – a jewel that is yet to be discovered. Here is why medical treatment in South Korea is so high in quality and affordable, at the same time.
#1. Korea has a hyper-competitive medical qualification system
What is well known is that Korea has one of the toughest and most competitive education systems in the world which explains why students from this country routinely rank in the top 3 in international math and science competency tests. What is less known is that the Korean medical education system is the grand-daddy of competition – the best and brightest students from university tend to choose to go to medical school. And that means competition is intense.
#2. Hyper-specialization is key to a viable medical career in Korea
This is the one country where General Practitioners (GPs) or Internal Medicine Doctors are like a rare, exotic species, almost close to extinction. In most countries, GPs are in abundance because they are the providers of primary care and the first point of contact for a patient before the patient gets referred to a specialist for secondary of tertiary level treatment. However, Korea is an exceptional case where almost every doctor is a specialist. Medical care in this country is considered a social or public good or service and, hence, the government keeps a lid on medical costs. This means, that being a generic doctor or general practitioner without an advanced specialization is not a lucrative career and certainly does not justify spending years and years of grueling study in medical school.
#3. The Korean medical services industry is over-supplied which keeps prices in check
Given the popularity of medicine as a career (prestige and social status are important in Korea) vast cohorts of bright university graduates compete for a career in medicine. Even though the competition is intense, the Korean medical education system churns out a fairly large number of doctors in proportion to the size of the population. Even though Korea is one of the fastest ageing societies in the world, the large supply of doctors means that the healthcare needs of the population are very well supplied. However, this also implies that competition is huge, leading to very competitive medical treatment costs. A doctor's consultation in Korea typically costs around USD 15-50 versus around USD 100-150 in Singapore. Most surgeries in Korea cost only 30-40% of the price of an equivalent surgery in Singapore. Singapore's very high standards of living combined with the huge load on the medical system from foreign patients (this tiny city-state sees hundreds of thousands of international patients each year, primarily from Indonesia, Vietnam and China) has led to massive inflation in medical treatment costs in this country. Korea is a different story.
#4. Korea is a world-leader in technology
Korea's global leadership in high-end consumer electronics, shipbuilding, robotics and other high-tech industries also spills-over into the healthcare domain. What the world knows well is that the country is prolific at churning out cutting-edge smart phones and flat panel televisions – what the world doesn't know is that Korea is also at the cutting edge of healthcare technology. As the smartphone industry gets more competitive, large Korean technology leaders like Samsung and LG are taking a keen interest in the medical devices industry. Korea also has one of the highest adoption rates of technology and robotics in the world – this means that, even when Korean companies don't make the equipment, Korean hospitals and clinics are usually packed with the latest medical technology and software. Even dental clinics in this country use advanced 3D modeling and simulation systems to develop dental implants which are then automatically linked, wirelessly, to machines that automatically produce the implants. Imagine that!
#5. Korean doctors have global exposure
When you visit hospitals and clinics in Korea, it is hard not to be pleasantly surprised by the number of doctors that speak English. Many Korean doctors have done their specialization degrees in the US or even practiced there and are members of American medical boards. Large Korean hospitals like Seoul National University Hospital are also affiliated with leading US institutions like Harvard Medical School which means that Korean doctors are well plugged into the latest ongoing medical research hotbeds in the US.
#6. Korea has a top-notch pharmaceutical industry
Korea has a highly developed generics drug industry. Why should patients care? Well because, Korean doctors don't need to prescribe super-expensive international branded medicines from the US, Europe and Japan which can often comprise the vast majority of treatment costs given how expensive they tend to be. Given that medical travelers are often not covered by insurance, this is a key consideration and source of cost savings. Medicines prescribed in Korea (except very specialized medicines for rare or serious diseases) are usually eye-wateringly cheap compared to what is prescribed in clinics in Singapore or the US.
#7. Korea offers fantastic options for convalescence and recovery
Korean traditional medicine is a time-tested form of alternative medicine that has its roots in traditional Chinese medicine. Korean Ginseng is already world famous for its quality and medicinal properties. Korea therefore has a fantastic ecosystem of wellness options and products that is great for post-surgical recovery or convalescence. And then there is always the option to throw in that skin resurfacing procedure or a subtle little nose tip refinement as an add-on to your medical trip – if your doctor allows it!
Overall, medical treatment in South Korea is at par with the best in the world and available at highly competitive prices. Think Singapore or even US-level quality of care at a slight premium to what you would pay in Thailand. Sounds pretty compelling, doesn't it?