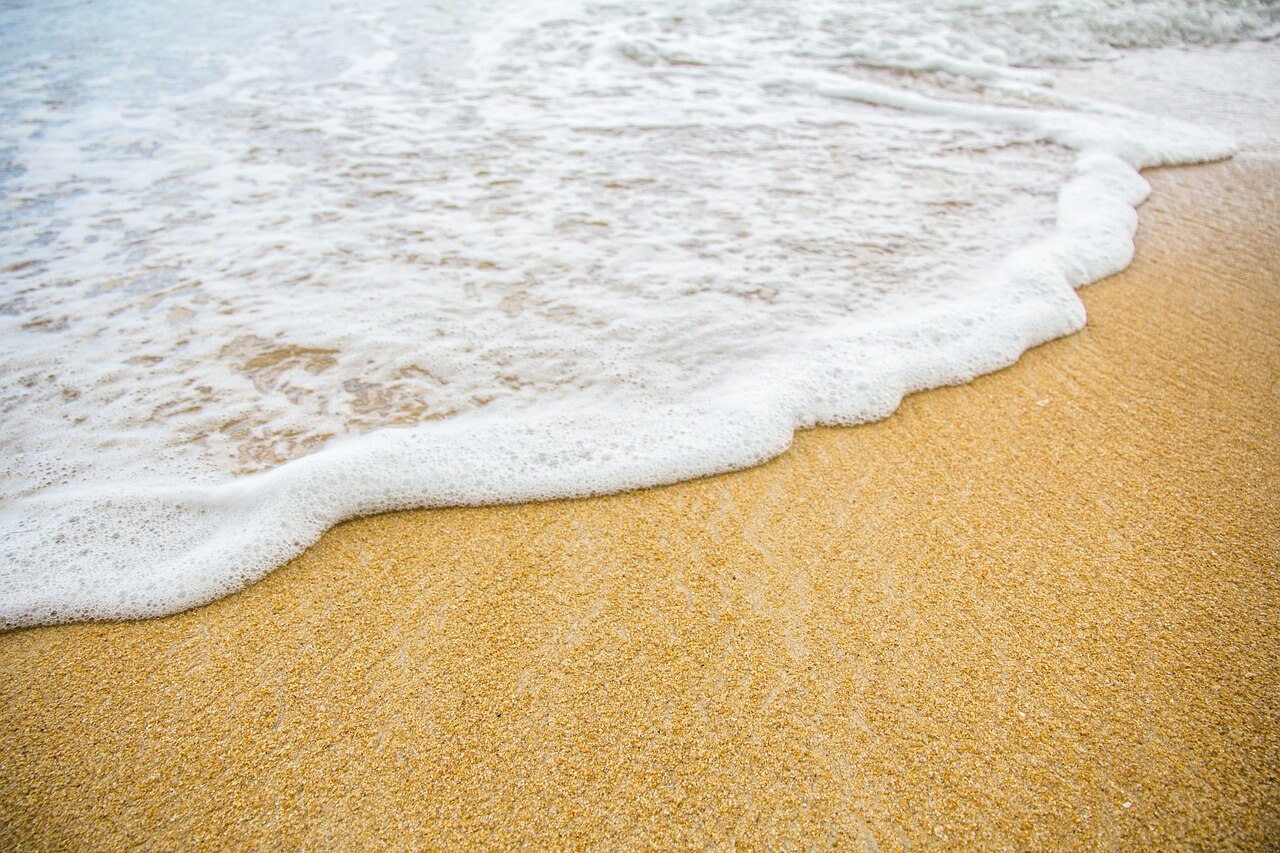 Medical Tourism in Sri Lanka is quietly making headway  
Sri Lanka is emerging as a desirable medical tourism destination in Asia and has many favorable characteristics to offer tourists, though markets such as Thailand are more advanced. Sri Lanka's private sector hospitals have been growing faster compared to that of other public hospitals in the country, which has resulted in improved quality overall.  Similar to India, Sri Lanka offers many medical procedures at a substantially lower cost and has high quality accredited private healthcare facilities.
The rapid growth in the number of private sector hospitals is driving medical tourism in Sri Lanka
Sri Lanka's private sector hospitals have been growing at double digit rates due to the demand for higher quality services on the back of the country's rising income levels.  This has been the main catalyst for the industry's growth, although medical tourism has certainly been a supporting factor as well. The government has recognized the need for Sri Lanka to develop a high quality private healthcare sector, which bodes well for the country's potential to attract increased medical tourists in the future.  Sri Lanka's medical tourism industry has ample room for growth considering that the majority of its current medical tourists mainly come from surrounding South Asian countries. However, the top five source countries for tourists in Sri Lanka include India, China, the Uk, Germany and France, which all represent markets that are potentially highly lucrative.  Sri Lanka received 2.1 million tourists last year compared to only around 450,000 in 2009.
Medical tourism in Sri Lanka has potential because of low treatment costs as well as an increasing number of internationally accredited hospitals

 
Sri Lanka has attracted medical tourists from destinations in South Asia that are seeking higher quality services and also has the potential to draw medical tourists from other regional countries in the future as its healthcare industry grows and improves in quality. Sri Lanka is up to speed in terms of its human resources (including having overseas trained staff) though its facilities still lag behind facilities in Thailand.  It will take more time for the industry to be sophisticated enough to begin drawing a significant number of medical tourists from Europe and the United States, though there are several hospitals that offer considerable value for medical tourists. Sri Lanka currently has 3 JCI accredited hospitals.

Sri Lanka is not the most attractive medical tourism destination in Asia but still offers pockets of value for medical tourists.
Sri Lanka is still a small player in Asia's medical tourism industry, as only roughly 9% of Asia bound medical tourists choose Sri Lanka as a destination.  One of the main benefits of Sri Lanka's medical tourism industry includes that its costs are lower compared to that of other emerging markets such as Thailand and Malaysia.
Cost of surgeries by Asian medical tourism destination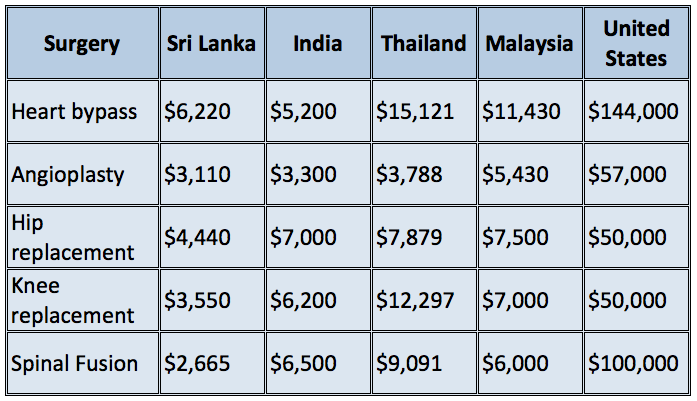 Source: RVO in USD as of 2014
We are currently monitoring the development of medical tourism in Sri Lanka, in line with our mission to provide our customers with as many low cost and high quality options as possible.  Click here to see more information about some of our partners in India and Thailand.

In many cases, Sri Lanka offers the cheapest option for medical tourists traveling to Asia and could be considered in lieu of destinations such as Thailand and Malaysia.  Costs are substantially lower than what can be found in the United States, even for those that are able to utilize the services of the Free Market Medical Association. Though the market is still in its infancy, Sri Lanka does have the potential to develop its medical tourism industry and capture a slice of the approximate $111 billion that is spent on medical tourism in Asia Pacific per year.  Sri Lanka can capture some of this market if it improves its quality of offerings and is able to specifically capture medical tourists from Europe and the United States.
The country's appeal as a holiday destination bodes well for the development of medical tourism in Sri Lanka
Sri Lanka has long been known for its azure coastline, idyllic white sand beaches and emerald green hills. The country's natural beauty, sound infrastructure, tropical weather and relaxing vibe make it an ideal spot to convalesce from surgery or other forms of medical treatment.  
Tourists from the United States and Europe could potentially combine a complex medical procedure (hip replacement, heart bypass surgery, etc.) with a holiday to Sri Lanka for a combined cost of less than $10,000.