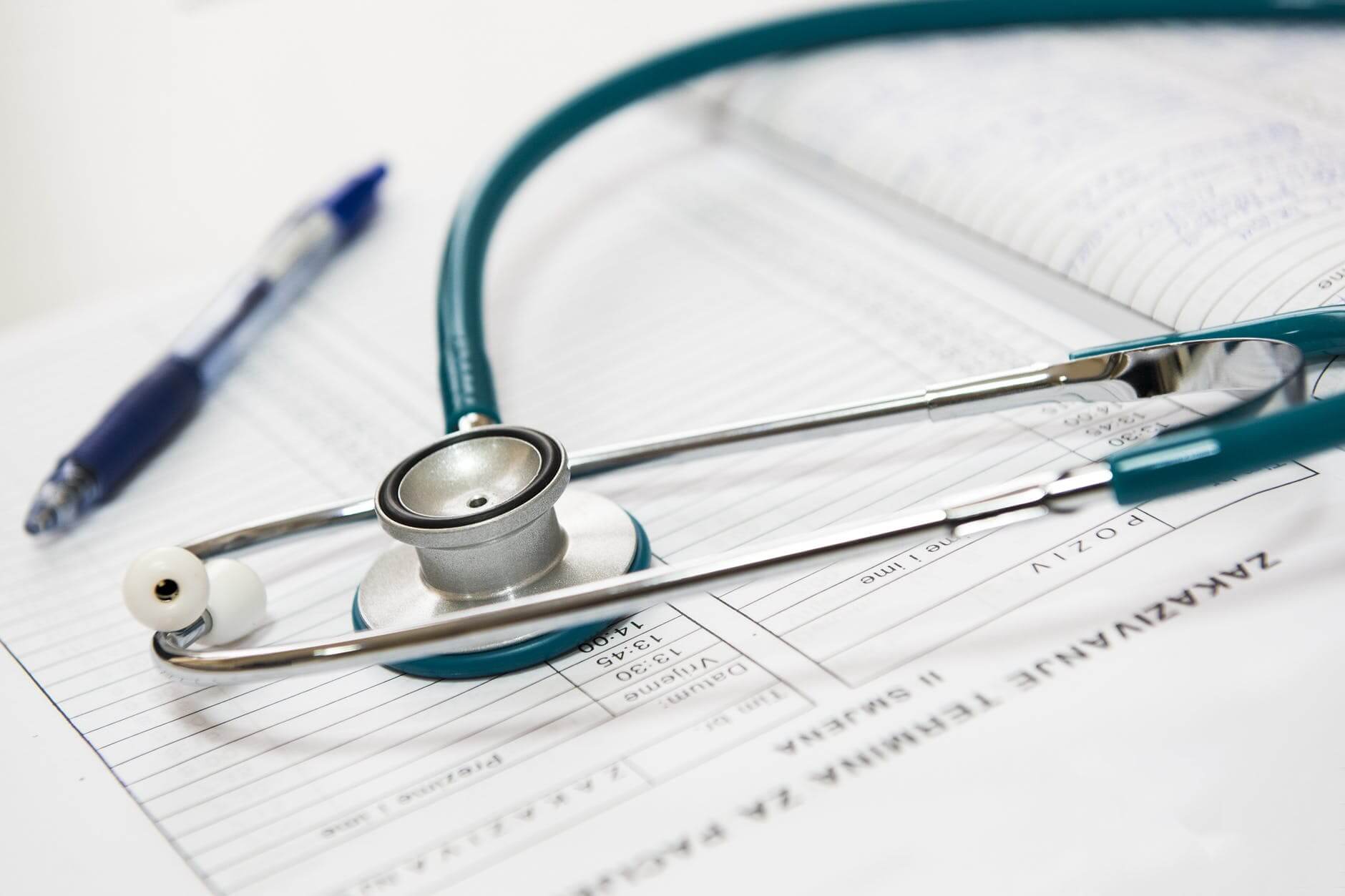 Medical tourism in Asia? You can't be serious right? Well, it seems like making medical trips to Asia for Americans might soon become a requirement rather than an option.
Healthcare costs in the United States are out of control, which has put a burden on both consumers and insurance companies. While we have noted some improvements in the transparency in pricing and various initiatives to offer lower prices domestically, we still feel that medical tourism in Asia can bridge some of the efficiency gaps. Insurance companies should tap into opportunities that medical tourism in Asia offers, to reduce claims expenses, and to improve the quality of coverage that they offer their customers.
Healthcare Costs are a Major Burden for American Citizens
American citizens are currently spending much more on healthcare than other people in developed countries are paying. The high costs of healthcare have been putting a significant burden on America's middle class and have even resulted in a large number of people facing severe medical debt. According to the Centers for Medicare and Medicaid, Americans spent around $10,000 on average in healthcare in 2016, and this number increased to $18,764 in 2017. Moreover, a recent Bloomberg article noted that the average family spent more than $20,000 on healthcare every year, which has pushed many Americans to buy lower tier plans or even to avoid having insurance. The main expense for most Americans includes the high cost of health insurance premiums, assuming that the company they work for does not provide health insurance. According to Ehealthinsurance, individuals in the United States pay between $150-400/month for health insurance depending on their age, which is much higher than what people pay if their coverage is global, ex. The United States.  Many people in the United States are unaware of the cost benefit of medical tourism in Asia, and consequently solely rely on options in the United States.
Consequently, people in the United States are increasingly opting out of health insurance or choosing lower tier plans due to the high cost of healthcare. This trend has also risen as more people become self-employed or choose to work multiple part-time jobs. Many of these people have been left with a high level of medical debt from seeking treatment for complex surgeries such as a heart bypass surgery, for example, which can result in someone having 6 figure medical debt. According to West Health, Americans had to borrow around $88 billion to pay for healthcare over a recent 12 month period. This large amount of debt puts a burden on both consumers and the hospital itself, which often has to seek assistance in collecting this debt.  Moreover, US insurance companies find it harder to reduce claims expenses due to the high cost of complex procedures and medication.
Issues preventing lower premiums
The high level of healthcare spending in the United States results from both government failing to reform healthcare to cut costs, and Americans not having healthy lifestyle habits.  The Balance notes that healthcare costs in the United States are 60% higher than that of Europe.  This reflects how high costs are related to inefficiency, rather than the fact that the United States is more developed and should have higher costs.  The government should take more measures to force pharmaceutical companies to lower prices to make them on par with the prices found in Canada and other developed European countries.  Another issue includes that Americans are running into more health issues,  In our recent blog post, we mentioned how many Americans failed to have an annual health check up, which could do wonders in preventing larger healthcare expenses further down the line.  Chronic health issues such as diabetes and heart disease have been rising, and account for roughly 85% of healthcare costs.  The medical expenses associated with these issues can often be prevented if issues are identified early, which is why it is crucial for Americans to have an annual health check up.
Click here to view some of our hospitals in Thailand that offer over 90% savings for various tests and health check ups.  These hospitals offer over 50% discounts of various health check up packages.
Treating certain conditions such as hepatitis C can place a burden on the claims expenses of insurance companies, as pharmaceutical companies in the United States have not been under pressure to lower prices. Furthermore, other surgeries, such as heart bypass surgery can cost over $100,000, which is substantially higher than the global average. We have identified that treatment options for diseases such as hepatitis C can be found for $1,000 or less in some cases, while multiple JCI hospitals in India and Thailand can perform a heart bypass surgery at roughly 5-15% of the cost in the United States.  Accessing these hospitals can allow insurance companies to reduce their claims expenses. Moving forward, we see ample opportunity for United States-based insurance companies to benefit from this trend by offering lower-tier catastrophic plans that can cover some of these surgeries or treatments overseas.  These companies can benefit from medical tourism in Asia by sending some of its customers overseas for costly procedures.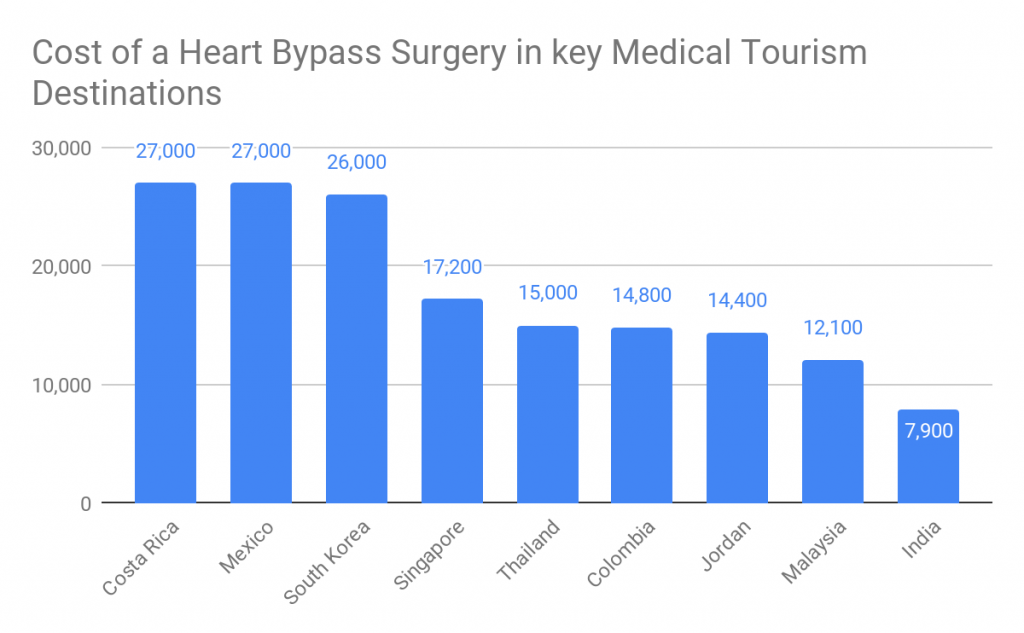 Medical tourism in Asia provides a viable solution for US Health Insurance Companies
Global insurance plans that do not cover the United States have been able to offer insurance plans that have much lower premiums. I was shocked to learn just how cheap some of the plans were for expats living in Asia, especially considering that there were a large number of JCI accredited hospitals in the region that offered high-quality standards. In general, expats below the age of 40 can count on finding a solid plan that costs around $100/month or less that provides sufficient coverage. IMG Global and Cigna both offer global insurance plans for American expats, and some of their plans also include coverage while traveling back to the United States. By excluding coverage in the United States, companies such as these can offer insurance plans with lower premiums and higher quality coverage, as they are able to reduce claims expenses.
Health insurance companies in the United States should strongly consider medical tourism as a viable solution to cut costs for expensive treatments and surgeries. While this obviously could not work for time-sensitive issues, there are still a large number of costly treatments that can be delayed for several weeks or a month. We believe that Asian hospitals can offer low-cost solutions for issues such as hepatitis C, cancer, general health check-ups, and various surgeries such as heart bypass or joint replacement surgery. Insurance companies in the United States should take advantage of these offerings to offer low costs plans and to reduce claims expenses. Doing so would increase the affordability of insurance and allow more people in the United States not to choose to opt-out of having health insurance.