Americans and other expats can benefit greatly from visiting hospitals in Thailand.  I chose to travel to Thailand this month to meet two different doctors and to have several diagnostic tests performed.  I chose this option over hospitals in the United States, as the costs of the tests were substantially lower than what I would have paid in the United States.  I was also not certain that various insurance plans would have covered these tests, which is why I decided to opt out of insurance and to use this money to fly to Thailand to meet several doctors instead.  I chose to visit Vejthani Hospital in Bangkok, which has successfully attracted medical tourists from Asia, the Middle East, Africa and other developed countries.

Why Hospitals in Thailand are a Superior Choice

Hospitals in Thailand are an excellent choice if you need to have an MRI performed.  I was able to meet with one doctor before and after the MRI, and I have a file of the MRI in case I need to meet a doctor in the United States after this.  According to Nerdwallet, the average cost of an MRI in the United States is $2,611, which is a huge burden for someone that is either uninsured or has an insurance plan that will not cover it.  I was able to save around 80% on a brain MRI by going to Vejthani hospital in Thailand. Other tests such as spinal MRIs and lumbar puncture procedures can offer uninsured Americans substantial savings.
 Waiting room for patients at Vejthani Hospital in Bangkok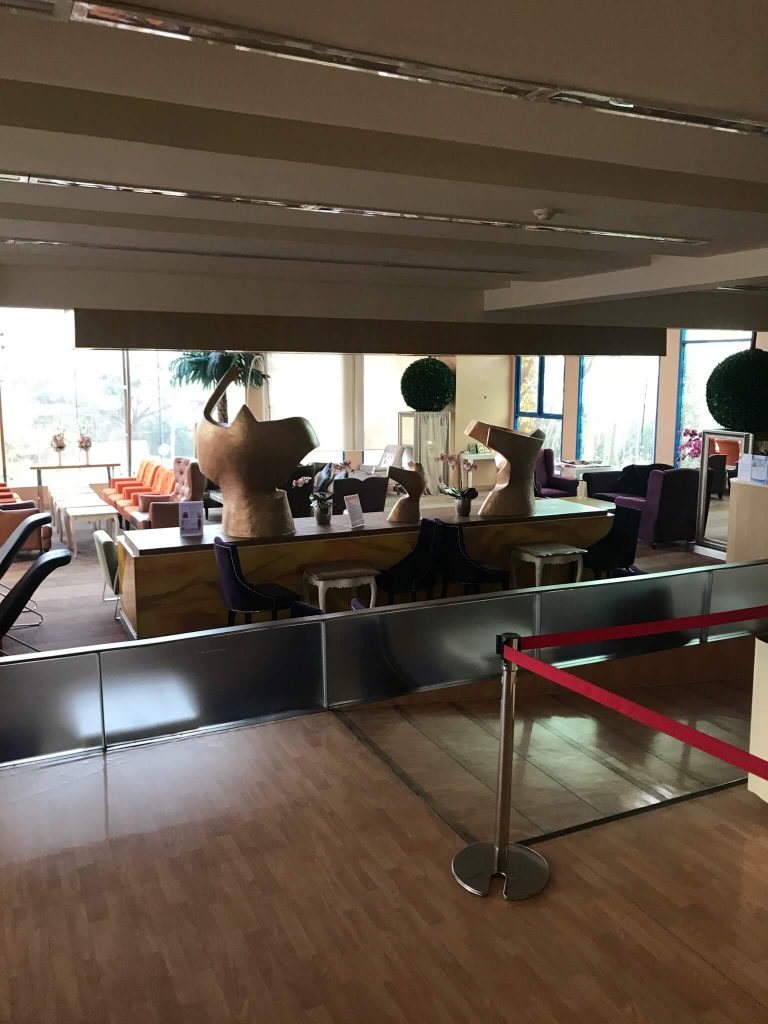 I was also fortunate enough to be able to discover another potential medical issue during the MRI.  The hospital quickly referred me to an ENT specialist because they detected a nasal cyst in the MRI.  After discovering this on late Friday afternoon, I was able to immediately book an appointment with an ENT specialist on Saturday morning, who confirmed that I had a cyst and a deviated nasal septum.  I paid around $100 to meet a doctor and for an endoscopy, which could have easily set me back more than $500 in the United States. If I had chosen to buy insurance than this would have been covered and the copayment may have been around the same amount.  However, this policy would have cost me more than $300/month.

My final medical bill was less than $600.  I met four different doctors, and also had an endoscopy and brain MRI performed at one of the top hospitals in the country.  Most importantly, all of the doctors and the international service staff communicated effectively with me, which allowed me to reach a very clear conclusion after two days of appointments and tests.  Hospitals such as Vejthani are very accustomed to dealing with foreign patients, as are all of the doctors at the hospital. The information that I obtained from these visits will also be useful when I return to the United States.  I would strongly recommend for expats based in Asia to travel to Thailand for a health check up at some of the top JCI hospitals in the country.

As Medisetter previously outlined in a previous blog post, hospitals in Thailand offer a large number of health check up packages, which can result in substantial cost savings.  We believe that uninsured Americans and expats based in Asia should take advantage of these offerings to save money and to detect unknown health issues.
This article was contributed by our guest writer Dylan who recently visited Vejthani Hospital in Thailand for a personal medical issue.