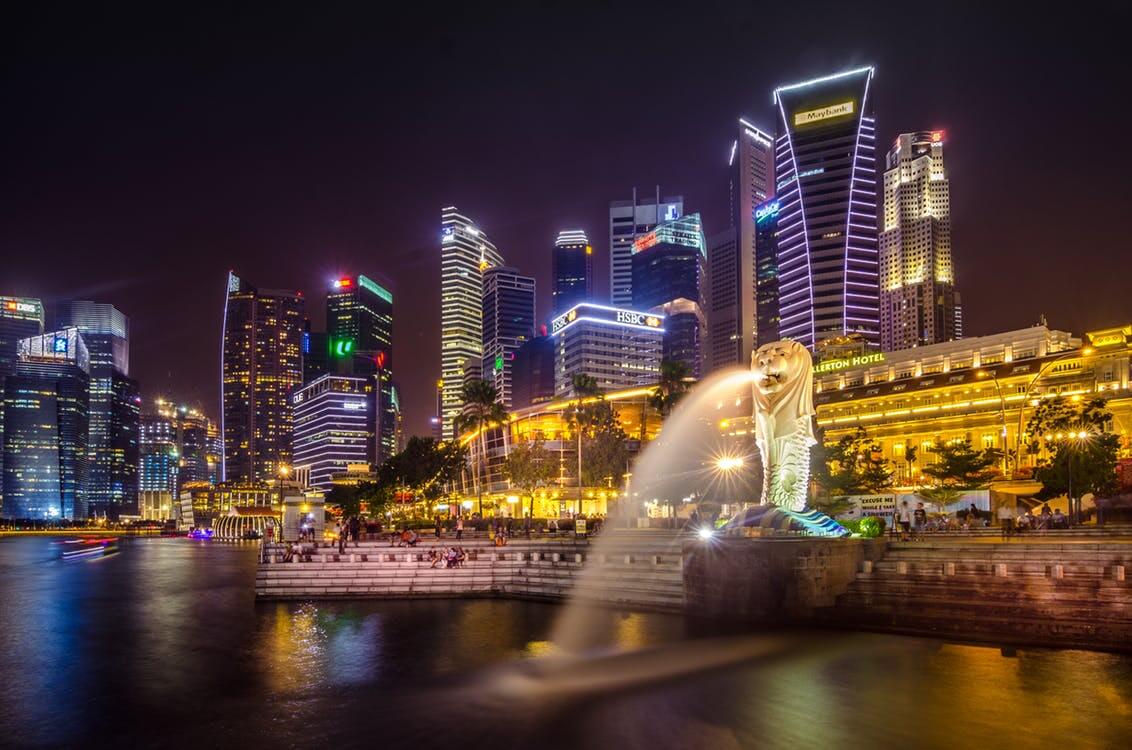 Hospitals in Singapore can offer value to American medical tourists that are seeking a way to save money on a variety of surgeries, including heart bypass surgery, knee replacement surgery, cancer treatment or other major surgeries.  Doctors in Singapore are highly skilled and the country has multiple JCI hospitals, which are on par with or better than their counterparts in many  western nations. Singapore's medical tourism industry has seen a decline in numbers in recent years, as it has been losing to patients to cheaper destinations such as Malaysia and Thailand and, more recently, to India.  However, Singapore is able to make this up by moving up the value chain and focusing on more complex surgeries. Americans that want to save money on healthcare should check out options in Singapore.
Hospitals in Singapore have developed a strong reputation for treating complex diseases
Singapore has clear pockets of value to allow medical tourists from Asia, Europe and America to save money, but it is facing strong headwinds from regional competitors such as Malaysia and Thailand.  According to an index created by AB Bernstein and Global Health and Travel, Singapore was ranked the most favorable destination in terms of patient experience but ranked one of the lowest in terms of cost competitiveness.  Meanwhile, countries such as Indonesia and Malaysia were able to climb up the ranks in terms of patient experience while maintaining their lower cost profile. 
While Singapore is still able to compete with American hospitals in terms of costs in many cases, it faces strong competition from hospitals in Malaysia for surgeries such as joint replacement surgery and Thailand for other surgeries.  Moreover, Taiwan is emerging as an effective medical tourism destination for treating cancer, though its medical tourism industry is still much smaller and mainly attracts Chinese medical tourists. South Korea is also a competitor to Singapore in cancer treatment given that the country has among the world's highest caner survival rates, especially for stomach and intestinal cancers. 
Singapore's key advantage includes its ability to treat complex conditions or to offer drugs for life threatening conditions and its high regulatory standards and reputation for cleanliness and strict hygiene standards. The fact that English is widely spoken offers an additional source of comfort to patients from North America and parts of Europe. 
The tiny city-state of Singapore has around 21 JCI-accredited hospitals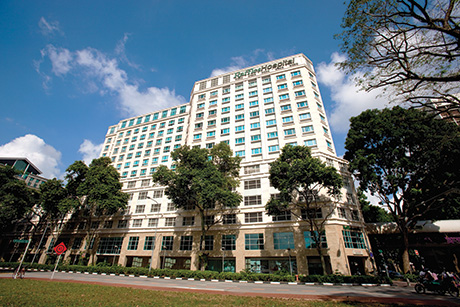 Singapore may have trouble growing its medical tourist arrivals given the stiff competition from some of its regional peers moving forward given the rapid increase in medical treatment costs in the city nation over the past several years in response to rapidly growing demand for healthcare from locals and medical tourists, alike.   Moreover, it is also imperative to note that Singapore's currency has been relatively stable while other regional currencies have depreciated, which has made Singapore more expensive for some of its regional peers. 
That being said, Singapore is hardly trying to out-compete its regional peers on volume of medical tourism arrivals. The country seems to have decided to focus on high value treatments and consolidate its position as a regional center-of-excellence in treating complex conditions.
Singapore still has some key advantages as a medical travel destination, as follows: 
1) wealthier patients from Asia may still prefer to come to Singapore due to the higher quality facilities and expertise and fluency of doctors in key regional languages like Mandarin Chinese
2) Patients from America can still find Singapore attractive due to its comparatively lower costs. Patients from countries such as Europe may find Singapore to not offer significant cost savings in some cases, while Americans can experience substantial cost savings due to the inefficient pricing of healthcare in the United States.
Less than 555,000 people traveled to Singapore for medical tourism purposes last year, while Malaysia received nearly 1 million medical tourists and Thailand received more than 1.3 million medical tourists.  In general, Thailand is the preferred destination for more basic surgeries and cosmetic surgeries, while Malaysia is able to compete with Singapore for some of the more complex surgeries.   Some of the country's main specialties include cancer treatment and various organ transplants, while it is also known for orthopedics, dental and cosmetics. For less complex surgeries, such as knee/hip replacement or heart bypass surgeries, we recommend for patients to consider lower cost destinations such as Malaysia, Thailand or India, though Singapore should still be an option. 
Given its high R&D spending, Singapore has developed expertise in treatment of complex diseases
In a recent note, the Singapore Tourism Board noted that the country no longer considered medical tourism as a travel strategy.  Singapore focuses on treating highly complex issues that are often life threatening, which makes it somewhat irrelevant to market Singapore as a luxurious travel holiday that also offers a customer cost savings on simple elective surgeries.  As incomes in Singapore rise and its technologies advance it is inevitable that Singapore will not be able to compete on a cost basis and will have to move up the value chain to develop a niche for treating more complex conditions. Therefore, Singapore is your best bet if you are dealing with a complex medical issue that can't be resolved in your home country due to the high costs or comparatively lower quality.  One factor to note is that Singapore is able to offer substantial cost savings for American citizens, even though wages in Singapore are much higher compared to that of other Asian countries such as Thailand and Malaysia.
What Hospitals in Singapore can Offer Americans
Americans can benefit the most from Singapore's healthcare industry, as hospitals in Singapore offer lower costs.  For example, a heart bypass surgery in the United States is roughly 7x more expensive than what it costs in Singapore according to Statista.  Meanwhile, this surgery can be performed in other developed European and Asian markets for around the slight cost of more expensive ( i.e. nearly twice as expensive in Switzerland).  This naturally creates a case where people in Europe or developed Asia have less incentive to travel to Singapore based on costs, while people from America could still be attracted to Singapore due to the wider cost discrepancies.  In fact, they may even prefer Singapore over other hospitals in India and Thailand for joint replacement or heart surgeries, even though costs in Singapore are higher. Another factor to note is that costs can be on par with or even lower than other hospitals in Asia.  For example, hospitals in Singapore can perform a hip replacement surgery for around $12,000.  Finally, Singapore is also well known for its ability to provide high quality dental and cosmetic surgery for patients.
Cancer treatment is one of Singapore's particular specialties though it also focuses on other areas such as orthopedics, dentistry and spine surgery.  Americans should check to see if hospitals in Singapore offer cheaper alternatives for treating cancer, although it is imperative to note that the cost of treatment for cancer in Singapore varies substantially among public hospitals, clinics and private hospitals.  The cost of cancer treatment in the United States has been soaring, as the Houston Chronicle notes that the average annual cost of cancer drugs rose from $10,000 in the year 2000 to its current level of over $140,000.  Moreover, the average cost of cancer drugs is more than 4 times the average median household income in the United States and patients with insurance can sometimes be denied support or be required to commit to a 25% copay.  This is simply not an option for most people in America. Hospitals in Singapore may be able to offer a solution for some Americans that are uninsured or do not receive coverage for issues related to cancer.

While hospitals in Singapore have a multi-faceted appeal for medical travelers, we believe it is especially suitable for more complex and expensive treatments and surgeries. Americans can still save money on less complex surgeries such as hip and knee replacement surgeries and a heart bypass surgery, though India, Malaysia and Thailand are cheaper destinations that offer similar levels of quality to Singapore for these types of surgeries .  The country currently has around 21 JCI accredited hospitals and Singapore's healthcare system is often ranked higher than that of other countries such as Canada, the United States and other countries in the EU.