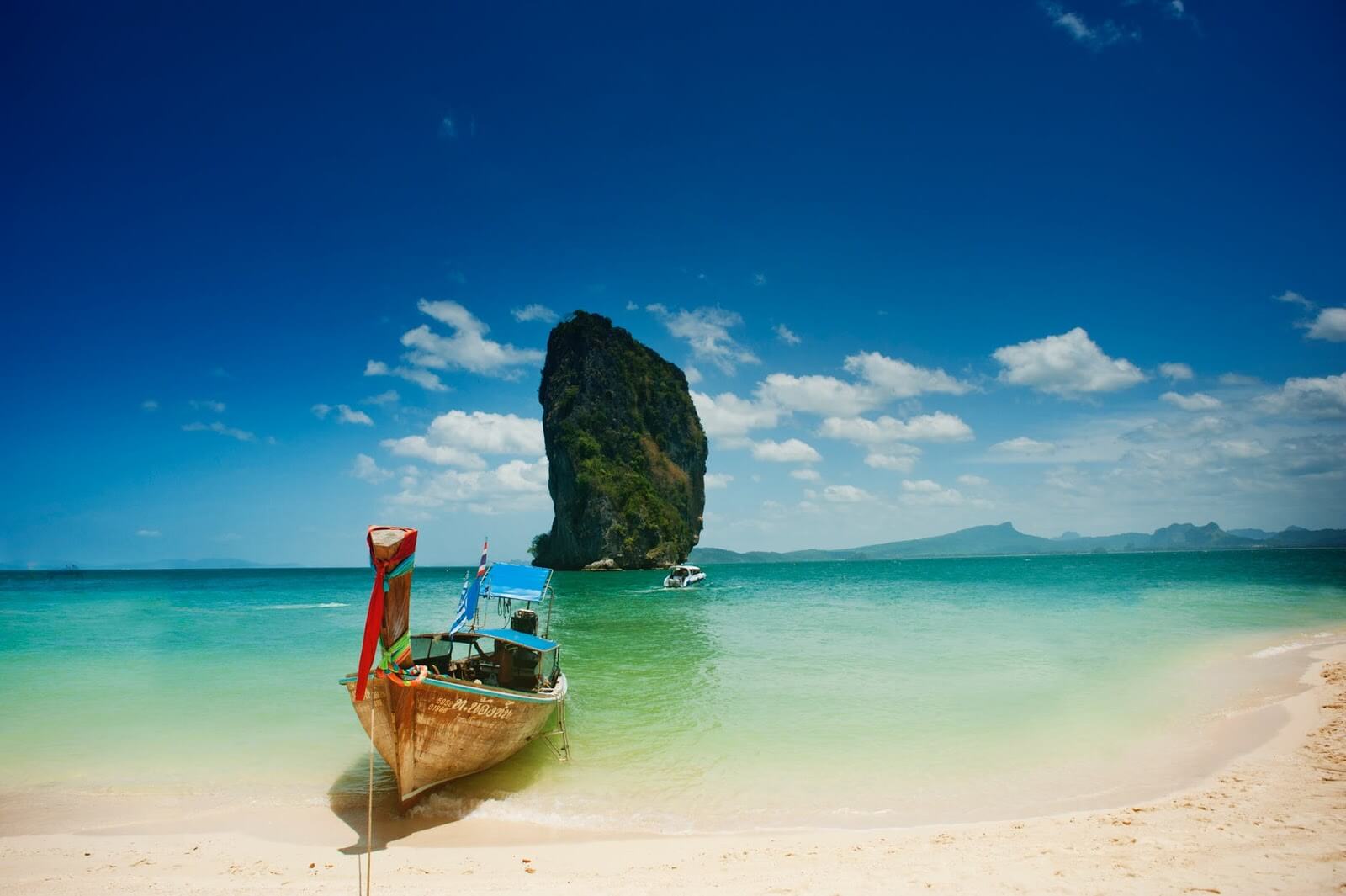 Have you ever considered a health check up in Thailand?
Many foreign tourists that visit Thailand fail to take advantage of Thailand's healthcare system, even though the country is one of the most popular medical tourism destinations in the world.  We believe that tourists traveling to Thailand to focus on sightseeing and enjoying the country should also take time to visit some of the top JCI hospitals in the country for a general health check up.  By doing this, both insured and uninsured Americans have the opportunity to save money on certain tests that could set them back thousands of dollars in the United States. Thailand is also a favorable medical tourism destination for expats that are living in various countries in Asia.  These expats can benefit from either cutting costs or by accessing higher quality healthcare services if they are living in other Asian countries with relatively underdeveloped healthcare systems. 


Why you should consider getting a health check up in Thailand


Most of our posts have focused on how Thailand is an excellent destination for complex surgeries such as heart bypass surgery or joint replacement surgery.  Furthermore, Thailand is also a well known destination for other surgeries such as gastric bypass surgery, transgender surgery and various dental procedures.  However, another area that is well worth examining, and often overlooked, is visiting a hospital for a general health check up. This option is the best choice for expats based in Asia, or tourists from America or Europe that were already planning to travel to Thailand for tourism purposes.   This could prove to be especially useful if you need to have an MRI performed for example, which can cost nearly $3,000 without insurance in the United States. Hospitals in Thailand can perform an MRI for less than $300. 
One of the benefits of choosing to do a health check up in Thailand is that JCI hospitals offer discounts on various packages, which can result in circa 50% savings overall.  This is not to mention that the pricing is very transparent and posted in detail on the hospital's website to ensure that medical tourists can know the cost well in advance.  Hospitals in Thailand also offer lower tier and higher tier packages ( VIP and executive), which allows patients to choose if they want to save money by excluding other expensive examinations that are not as necessary for them.  Hospitals in the United States do not market health check ups in this manner, and many people consequently avoid these tests due to the fear of the high costs and perceived uselessness. However, having these tests performed could allow some people to save money in the long run, if they are able to identify a medical issue early on. Early detection is the key to successful cure for many diseases and can make all the difference between life and death when it comes to cancer and heart disease.

Hospitals in Thailand offer a variety of packages for medical tourists that would like to focus on specific issues ( heart, brain, general health check up, etc.).  For example, hospitals can offer a heart screening package for around $200, though this package can be nearly 3x as expensive without the discount being applied. Hospitals in Thailand also offer various packages that focus on examining potential issues with a patients' brain.  Finally, JCI hospitals also typically offer four levels of general health check ups that cost between $200-800 roughly depending on the number  and sophistication of tests that are included in each tier. 

Foreigners opting for a health check up in Thailand have the opportunity to save substantial money, given that healthcare costs in Thailand are lower, and also because Thai hospitals offer substantial discounts on these packages.  In select cases, Americans may be able to save enough money in Thailand that it would be worthwhile from them to opt out of treatment in the United States and fly to Thailand. For example, the average cost of an MRI in the United States is $2,611 compared to only around $300 in Thailand.  This is not to mention that the patient may also have to pay other doctor's fees and fees for other tests.  In a case like this, an uninsured person could benefit from traveling to Thailand, especially considering that round trip flights to Thailand from New York City can run as low as $500.  This is one area that is relatively untapped in the medical tourism space, given that most medical tourism focuses on dental or plastic surgery.


How much will a  health check up in Thailand cost: a glance at packages and pricing


Hospitals in Thailand offer generous savings on health check up packages, and have also created a variety of products for customers based on their budget.  The cost of these health check ups are very affordable for expats based in other countries in Asia, such as Singapore, Vietnam or Cambodia. Moreover, tourists that have already traveled to Thailand for sightseeing could have this health check performed in Thailand if the cost of these tests are substantially higher in their home countries.  Some of these tests can be very expensive for uninsured Americans, costing around $1,500-3,000 in the United States.  
Source: Vejthani Hospital/Medisetter compiled ( prices most recent and subject to change)
Medical tourists can expect to save anywhere between 50-60% on the total cost by choosing to purchase a health check up package from hospitals in Thailand.  Patients can expect to spend anywhere between 3-6 hours meeting with doctors to have the following performed:
Various eye examinations

Several lab examinations, which may include blood group, complete blood count, fasting blood sugar, glycated hemoglobin, urine examination and uric acid.

Kidney function test 

Lipid profile ( cholesterol, HCL, triglyceride and LDL)

Liver function test

Hepatitis C test

Tumor marker test

Specific medical device examination

Diagnostic test
Why a health check up in Thailand can be your best long-term investment
Even basic health check ups and diagnostic tests can be very valuable in identifying diseases earlier in order to avoid more complex health issues further down the line that could be very costly to treat.  Moreover, insurance companies and employers should also consider having their employees do this test every now and then to avoid costly claims expenses further down the line, which could have been prevented.
Many people may put off these tests due to costs or uncertainty as to whether their insurance will cover it.  Furthermore, they may be concerned about the cost and avoid a crucial health check up, which could lead to more serious issues down the line.  Thailand is therefore an excellent option for someone in the United States that is relatively older, uninsured, and wanting to make an investment in their health to ensure that they do not have serious issues in the long term.  Individuals that are considering having multiple tests could save money by traveling to Thailand, even after paying for airfare and hotels. By using our online medical booking platform, you can get in touch with hospitals in Thailand in order to design a custom package that fits your needs.  You can also know the price in advance and make an educated decision based on this data.