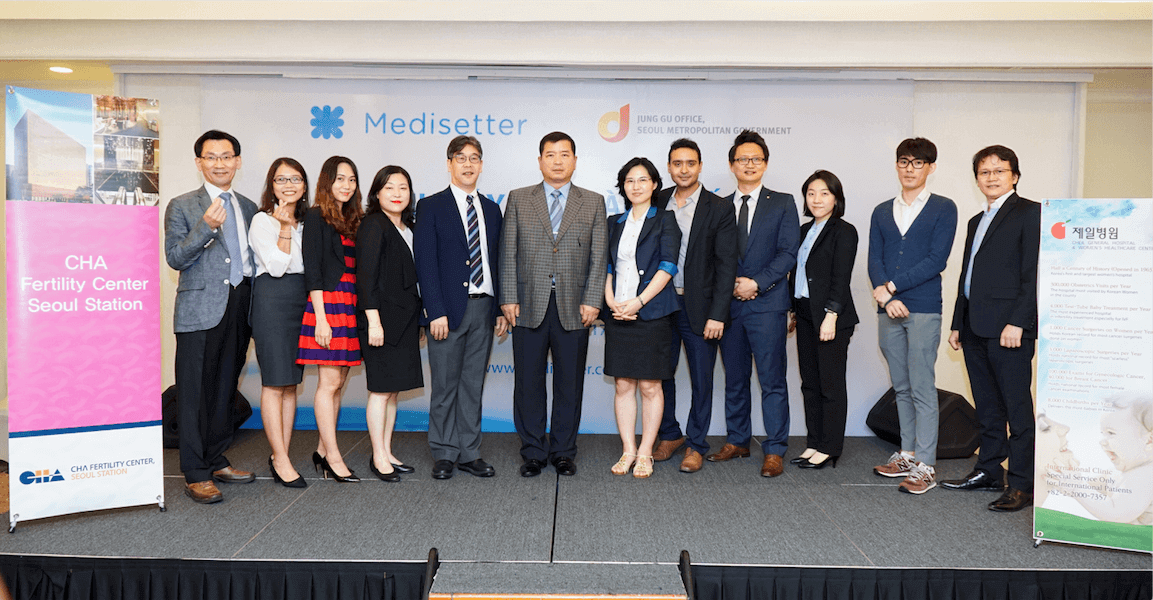 On 10 and 11 Novemeber 2017, Medisetter in liaison with Jung-gu Health Centre, a government healthcare body in South Korea, hosted a health talk event on Fertility Treatment, Women's Cancer and Joint & Spine Health. The event aimed to raise Vietnamese people's awareness of proper treatments for common medical issues.
The event featured accredited doctors from reputable hospitals in South Korea such as Cheil General Hospital, CHA Fertility Centre and Chambaro Hospital. During the event, the doctors delivered their presentation on common medical issues associated with infertility, women's cancer, joint and spine, causes and proper treatments that patients can look to. Customers attending the event had the chance to consult one-on-one with the Korean doctors on their medical issues with the facilitation of interpreters on standby.
Customers also received up to 30% discount on the healthcare prices at the attending Korean hospitals along with many other special offers, vouchers and gifts offered to guests attending the event.
In the coming time, MediSetter looks to host more health and beauty talk seminars featuring reputable doctors from top-notch overseas hospitals so as to help Vietnamese patients have access to more advanced medical treatments.
Below are some photos taken from the event: