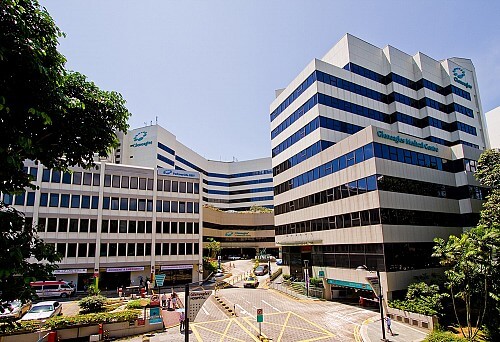 Choosing a hospital is not as simple as picking one from a list. There are many things that need to be considered before deciding on which one is best for you and your family.
Hospitals are not all the same. There are many different hospitals with different qualities, facilities, and staff to choose from. It is important to find a hospital that is right for you and your family's needs. It can be difficult to find the right hospital for your family. You want to make sure that you are choosing the best for your family.
Hospital Selection Checklist to Help With Choosing A Hospital That Fits Your Family's Needs
There are many hospitals in the area, and each of them has its own strengths and weaknesses. A hospital selection checklist helps you make the best decision for your health and well-being. It is a list of questions that will help you find the perfect hospital for your needs.
The checklist can be used by patients, their families, or even healthcare providers to help them make an informed decision about choosing a hospital or clinic. The following is a list of considerations when making a selection list:
The hospital's reputation and level of specialization.

Type of hospital (private, public)

The proximity to your home or work.

Your insurance coverage.

Your doctor's recommendation.

The hospital's availability of the type of care you need or want.

Specialties offered by the hospital

Types of procedures offered by the hospital

Whether the facility has an emergency room (ER).

Whether the facility offers a pediatric unit, maternity ward, or other specialized unit that is important to you.
What Makes a Great Hospital?
There are many factors that make a hospital great. It is not just the doctors, nurses and staff that make it so. It is also the facility, equipment and other various departments.
A great hospital is one that has undergone a thorough healthcare accreditation process and has the financial stability to maintain its services. A hospital that can offer quality care and provide a healing environment for patients is what makes it a great hospital.
The first step to becoming accredited is undergoing an extensive application process. This process includes going through an inspection of all aspects of the hospital's operation such as their facilities, equipment, staff, and policies. The purpose of this inspection is to ensure that the hospital meets the standards set by the accreditation body. Once approved, hospitals are then monitored on a regular basis to ensure they continue meeting standards.
A hospital also needs to be financially sound in order to provide excellent care to patients. It has to have a good reputation, and it needs to be able to attract and retain high-quality staff. If a hospital is not financially sound, it will not have the resources needed to provide high-quality care. A hospital should have an updated list of equipment, which includes the latest technology for diagnosing and treating patients, so that they can provide the best care possible. A hospital's financial stability is largely dependent on the level of care that patients receive. A great hospital financial planning is another important factor because it helps hospitals to plan for their future needs and avoid bankruptcy or insolvency.
Conclusion:
Choosing a hospital is not an easy decision process. There are many factors that should be considered before making the final decision.
The first thing that you should do is decide what your needs are. This will help you to narrow down the hospitals that can provide these services. You need to consider what type of treatment you want, how many beds you want, and what amenities are important to you.
After this, it's time to compare the hospitals on each of these metrics and see which one fits your needs best. It's also a good idea to read reviews from other patients at the hospital in order to get more information about their experiences there and find out if it's a good fit for you.