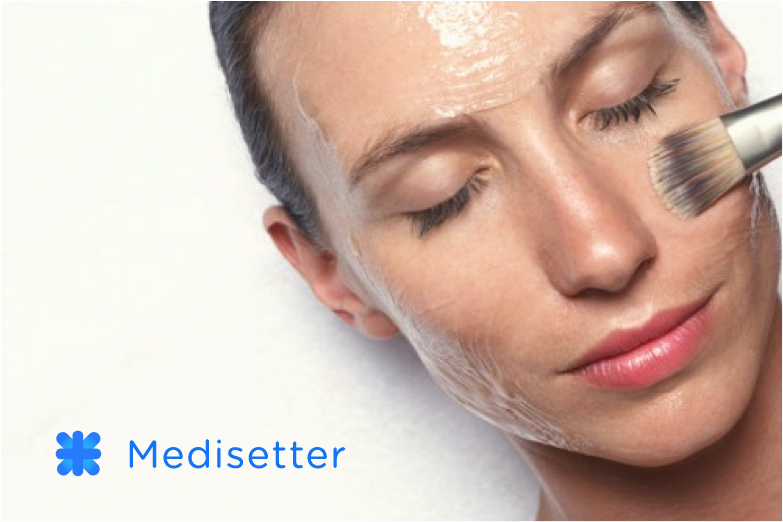 Chemical peels can improve the skin's appearance. A chemical solution is applied to the skin then makes it "blister" and eventually peel off. The new skin is usually smoother and less wrinkled than the old skin.
Chemical peels can be done on the face, neck, or hands for:
Reduce fine lines under the eyes and around the mouth
Treat wrinkles caused by sun damage and aging
Reduce the appearance of mild scars
Treat certain types of acne
Reduce age spots, freckles, and melasma because of pregnancy or taking birth control pills
After a chemical peel, skin is temporarily more sensitive to the sun, so apply sunscreen ever day. Sunscreen should be above SPF 30. Reduce your time in the sun, especially between the hours of 10 a.m. and 2 p.m., and wear a wide-brimmed hat.
How Chemical Peels Are Done
Chemical peel can be done in a doctor's office or in a surgery center. It's an outpatient procedure, meaning there's no overnight stay.
The professional will first clean your skin thoroughly. Then he or she will apply one or more chemical solutions — such as glycolic acid, trichloroacetic acid, salicylic acid, lactic acid, or carbolic acid (phenol) – to small areas of your skin. That creates a controlled wound, letting new skin take its place.
During a chemical peel, most people feel a burning sensation for about five to ten minutes, then a stinging sensation. Putting cool compresses on the skin may ease that stinging. You may need pain medication during or after a deeper peel.
What To Expect After The Chemical Peel
Depending upon the type of chemical peel, a reaction similar to sunburn occurs following the procedure: redness followed by scaling that ends within three to seven days. Mild peels may be repeated at one to four-week intervals until you get the look better.
Medium-depth and deep peeling may result in swelling as well as blisters that may break, crust, and peel off over a period of seven to 14 days. Medium-depth peels may be repeated in six to 12 months, if necessary.
You'll need to avoid the sun for several months after a chemical peel.
Looking for a skin treatment procedure? Find out leading clinics specializing in skin treatments by clicking here.